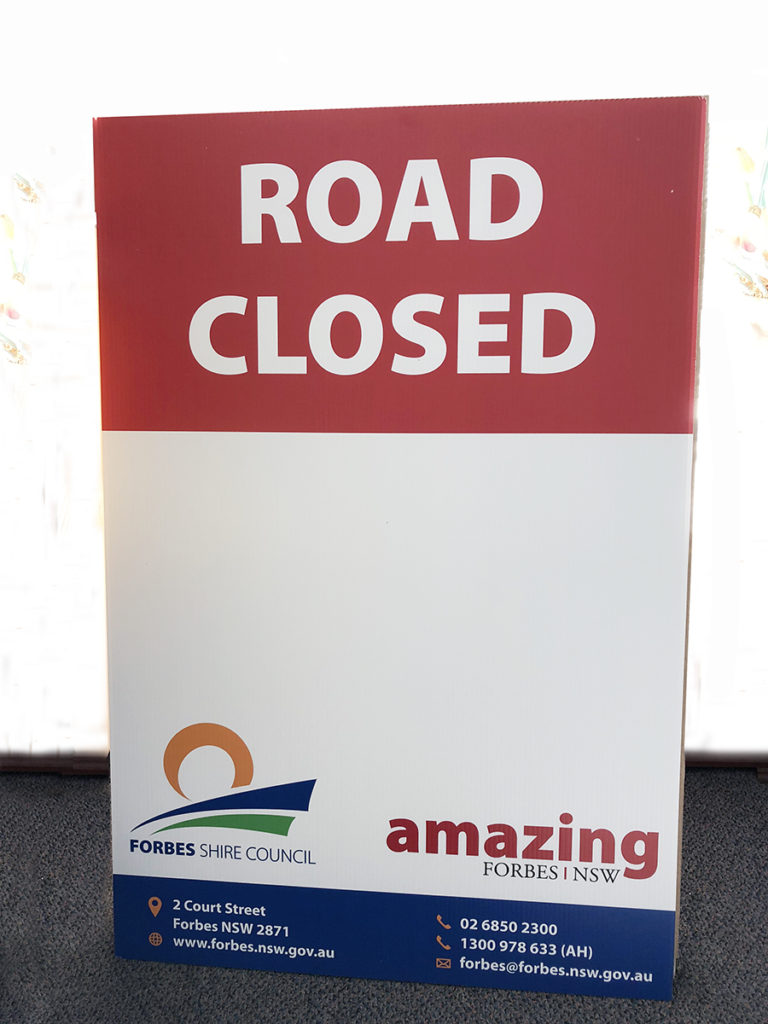 Need a temporary or semi-permanent sign for indoor or outdoor use?
Ask us about corrugated plastic or corriboard signs … also known as Corflute® … they're light weight, weather resistant and can be eye-catching when professionally designed and printed.
They're a great way to build brand recognition whilst advertising locally.
Sheets are available in 3mm or 5mm thickness with the standard sizes begin 600mm x 900mm or 900mm x 1200mm. The maximum size is up to 1220mm x 2440mm.
Call us on 02 6852 2564 or email forbes@courtpress.com.au to discuss available options.