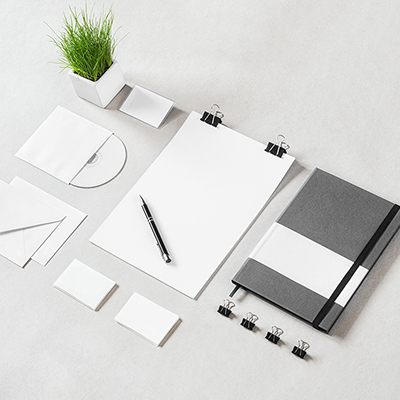 Chances are, if someone mentions GoPro, you immediately think of a great camera designed for dare devils and the adventurous.
Why? Because GoPro has done an excellent job defining its brand. Great brands like GoPro, Apple and Coca Cola are easy to recognise due to their consistent branding. Their products are known for their quality; their values and missions are clear … and they foster that customer loyalty all businesses crave.
A brand is one of the most valuable assets of a business, and it needs to be carefully crafted to ensure it properly represents the business.
Branding includes recognisable elements such as logo, colour scheme and fonts across all printed material and online communities.
You have the company message, the colours, the fonts, the logo and the target audience. The question is how to apply all of these things into your corporate stationery or printed marketing material. Printed marketing materials are the backbone of any branding effort, because it's the best way to put your company in front of your target customers.
Contact Court Press for branded corporate stationery, direct mail flyers, banners, posters, stickers and calendars. Our team is experienced in printing and designing corporate stationery and marketing material.