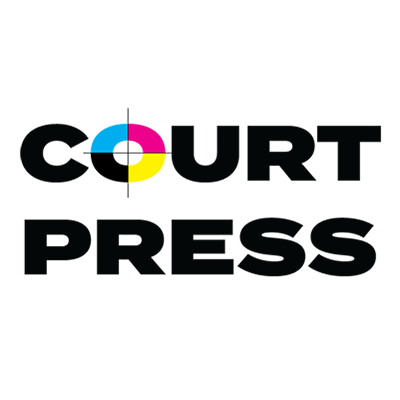 One of the most common reasons for undertaking a rebranding project is modernisation. Trends mean that over time brands come across as old-fashioned and out-dated if they have not been updated. To stay contemporary and fresh, it's often important to evolve your brand identity to keep up with the changes in your market.
It is for these reasons that Court Press is currently tackling it's own rebranding project. We want our customers to believe our brand story … that we are committed to incorporating new technologies into our business for their benefit … and our evolving brand image is testament to this.
For Court Press rebranding includes a new logo which displays well on both printed and social media to increase our business profile.
A brand isn't just a logo. It's a product, service, or concept that is publicly distinguished from other products, services, or concepts so that it can be easily communicated and marketed.
When it comes to your brand, ensure that all your print media matches the look and feel you want to portray through brand identity.
Contact Court Press to discuss your rebranding project. Our team has rebranding experience which can help you present a professional brand image.